Contracts Manager Required - Apply now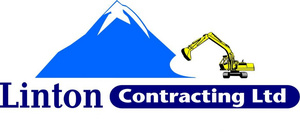 General Construction, Civil, Bulk Earthworks, Effluent ponds, Forestry, Roading, Land Clearing, and Drainage
The role will suit an individual with significant experience in the Earthworks and Construction Industry.
The successful applicant will oversee multiple jobs simultaneously at various stages therefore attention to detail and the ability to multitask are imperative.
Key knowledge of the industry and experience in dealing with schedules, consents and variations are integral in the effective and timely delivery of these projects. Typically the role is split with half of the time spent in the office dealing with the necessary documentation and communications, with the remainder of time spent on site.
In addition, the successful applicant must be prepared to participate in a hands on position. You may be required to carry out a physical role when required while working within a team environment.
The successful applicant must possess excellent communication skills, have a good sense of humour, and be prepared to undergo pre-employment drug and alcohol screening, in line with company policy.
If you believe you are able to assist our busy Earthmoving and Contracting business please apply to:
The Manager
Linton Contracting Ltd, PO Box 112, Winton 9741
Telephone: (03) 236 6053, 0274 367 947
Email: admin@lintoncontracting.co.nz
Applications closes: 11th June 2021