Locos exposed after 91 years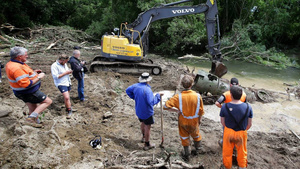 Click link to view article on Loco extraction at Lumsden
Role in $200 million Southland dairy project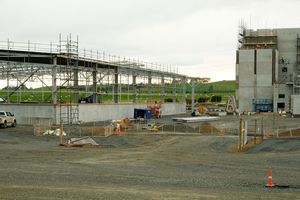 Linton Contracting Ltd has played a foundation role in the new $200 million Mataura Valley milk dairy factory at McNab near Gore in Southland.
The company completed the main earthworks contracting part of the development in November, 2017.
The plant will manufacture nutritional powders for infants, toddlers and adults, as well as ultra-high temperature cream and small amounts of skim and whole milk powder for international markets. Gore resident and Mataura director Aaron Moody said the plant was designed to tap into the growing global demand for nutritional powders, especially infant formula.
Moody said most of the products from the plant were destined for the China-Asia market, although the company did not want to be totally dependent on one region.
"The global infant formula market was worth $57 billion in 2013, and the market in China alone is expected to reach $38 billion by 2017," he said.
"At the same time, 20% of the company will be held by Southland dairy farmers who have the ability to meet Mataura's raw milk and quality requirements, enabling them to be part of a value-added business operating at the premium end of the market," Moody said.
A state-owned Chinese company, China Animal Husbandry Group (CAHB) will have a 71.8% stake in the plant, 20% will be held by Southland farm suppliers and the remainder by Hamilton-based milk powder company BODCO and Mataura directors.
Of the promised 100 jobs, 60 would be created in Gore and 40 in the BODCO business in Hamilton. It is expected to inject an estimated $90 million into the local economy.
Mataura Valley Milk aimed to be operational and receiving milk in August of the 2017-2018 season.
New website launched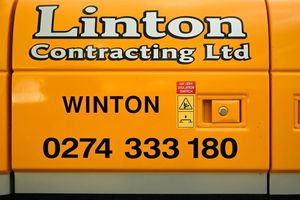 Linton Contracting Ltd are thrilled with the launch of their new website. Take a look around the site and learn all about our services, our staff and see some of our work equipment and "on the job" images captured in the photo gallery.
Thanks to the team at www.turboweb.co.nz for the website design.